ALWAYS DREAM BIG
ALWAYS DREAM BIG
ALWAYS DREAM BIG
ALWAYS DREAM BIG
ALWAYS DREAM BIG
ALWAYS DREAM BIG
ALWAYS DREAM BIG
ALWAYS DREAM BIG
ALWAYS DREAM BIG
ALWAYS DREAM BIG
ALWAYS DREAM BIG
ALWAYS DREAM BIG
ALWAYS DREAM BIG
ALWAYS DREAM BIG
ALWAYS DREAM BIG
ALWAYS DREAM BIG
ALWAYS DREAM BIG
ALWAYS DREAM BIG
ALWAYS DREAM BIG
ALWAYS DREAM BIG
ALWAYS DREAM BIG
ALWAYS DREAM BIG
ALWAYS DREAM BIG
ALWAYS DREAM BIG
ALWAYS DREAM BIG
ALWAYS DREAM BIG
ALWAYS DREAM BIG
ALWAYS DREAM BIG
ALWAYS DREAM BIG
ALWAYS DREAM BIG
ALWAYS DREAM BIG
ALWAYS DREAM BIG
ALWAYS DREAM BIG
ALWAYS DREAM BIG
ALWAYS DREAM BIG
ALWAYS DREAM BIG
ALWAYS DREAM BIG
ALWAYS DREAM BIG
ALWAYS DREAM BIG
ALWAYS DREAM BIG
ALWAYS DREAM BIG
ALWAYS DREAM BIG
ALWAYS DREAM BIG
ALWAYS DREAM BIG
ALWAYS DREAM BIG
ALWAYS DREAM BIG
ALWAYS DREAM BIG
ALWAYS DREAM BIG
ALWAYS DREAM BIG
ALWAYS DREAM BIG
ALWAYS DREAM BIG
ALWAYS DREAM BIG
ALWAYS DREAM BIG
ALWAYS DREAM BIG
ALWAYS DREAM BIG
ALWAYS DREAM BIG
ALWAYS DREAM BIG
ALWAYS DREAM BIG
ALWAYS DREAM BIG
ALWAYS DREAM BIG
ALWAYS DREAM BIG
ALWAYS DREAM BIG
ALWAYS DREAM BIG
ALWAYS DREAM BIG
ALWAYS DREAM BIG
ALWAYS DREAM BIG
ALWAYS DREAM BIG
ALWAYS DREAM BIG
ALWAYS DREAM BIG
ALWAYS DREAM BIG
ALWAYS DREAM BIG
ALWAYS DREAM BIG
ALWAYS DREAM BIG
ALWAYS DREAM BIG
ALWAYS DREAM BIG
ALWAYS DREAM BIG
ALWAYS DREAM BIG
ALWAYS DREAM BIG
ALWAYS DREAM BIG
ALWAYS DREAM BIG
ALWAYS DREAM BIG
ALWAYS DREAM BIG
ALWAYS DREAM BIG
ALWAYS DREAM BIG
ALWAYS DREAM BIG
ALWAYS DREAM BIG
ALWAYS DREAM BIG
ALWAYS DREAM BIG
ALWAYS DREAM BIG
ALWAYS DREAM BIG
ALWAYS DREAM BIG
ALWAYS DREAM BIG
ALWAYS DREAM BIG
ALWAYS DREAM BIG
ALWAYS DREAM BIG
ALWAYS DREAM BIG
ALWAYS DREAM BIG
ALWAYS DREAM BIG
ALWAYS DREAM BIG
ALWAYS DREAM BIG
ALWAYS DREAM BIG
ALWAYS DREAM BIG
ALWAYS DREAM BIG
ALWAYS DREAM BIG
ALWAYS DREAM BIG
ALWAYS DREAM BIG
ALWAYS DREAM BIG
ALWAYS DREAM BIG
ALWAYS DREAM BIG
ALWAYS DREAM BIG
ALWAYS DREAM BIG
ALWAYS DREAM BIG
ALWAYS DREAM BIG
ALWAYS DREAM BIG
ALWAYS DREAM BIG
ALWAYS DREAM BIG
ALWAYS DREAM BIG
ALWAYS DREAM BIG
ALWAYS DREAM BIG
ALWAYS DREAM BIG
ALWAYS DREAM BIG
ALWAYS DREAM BIG
ALWAYS DREAM BIG
ALWAYS DREAM BIG
ALWAYS DREAM BIG
ALWAYS DREAM BIG
ALWAYS DREAM BIG
ALWAYS DREAM BIG
ALWAYS DREAM BIG
ALWAYS DREAM BIG
ALWAYS DREAM BIG
ALWAYS DREAM BIG
ALWAYS DREAM BIG
ALWAYS DREAM BIG
ALWAYS DREAM BIG
ALWAYS DREAM BIG
ALWAYS DREAM BIG
ALWAYS DREAM BIG
ALWAYS DREAM BIG
ALWAYS DREAM BIG
ALWAYS DREAM BIG
ALWAYS DREAM BIG
ALWAYS DREAM BIG
ALWAYS DREAM BIG
ALWAYS DREAM BIG
ALWAYS DREAM BIG
ALWAYS DREAM BIG
ALWAYS DREAM BIG
ALWAYS DREAM BIG
ALWAYS DREAM BIG
SHOP THE LATEST
A curated selection of iconic sneaker brands. See what we have in stock of our latest sneaker selection. Always check back to see what else we have dropped!
FOLLOW OUR JOURNEY
Like, comment, and subscribe to our channel to see what we're up to! From sneaker buyouts to collaborations. Always up to something new. You will not be disappointed!
YOUTUBE CHANNEL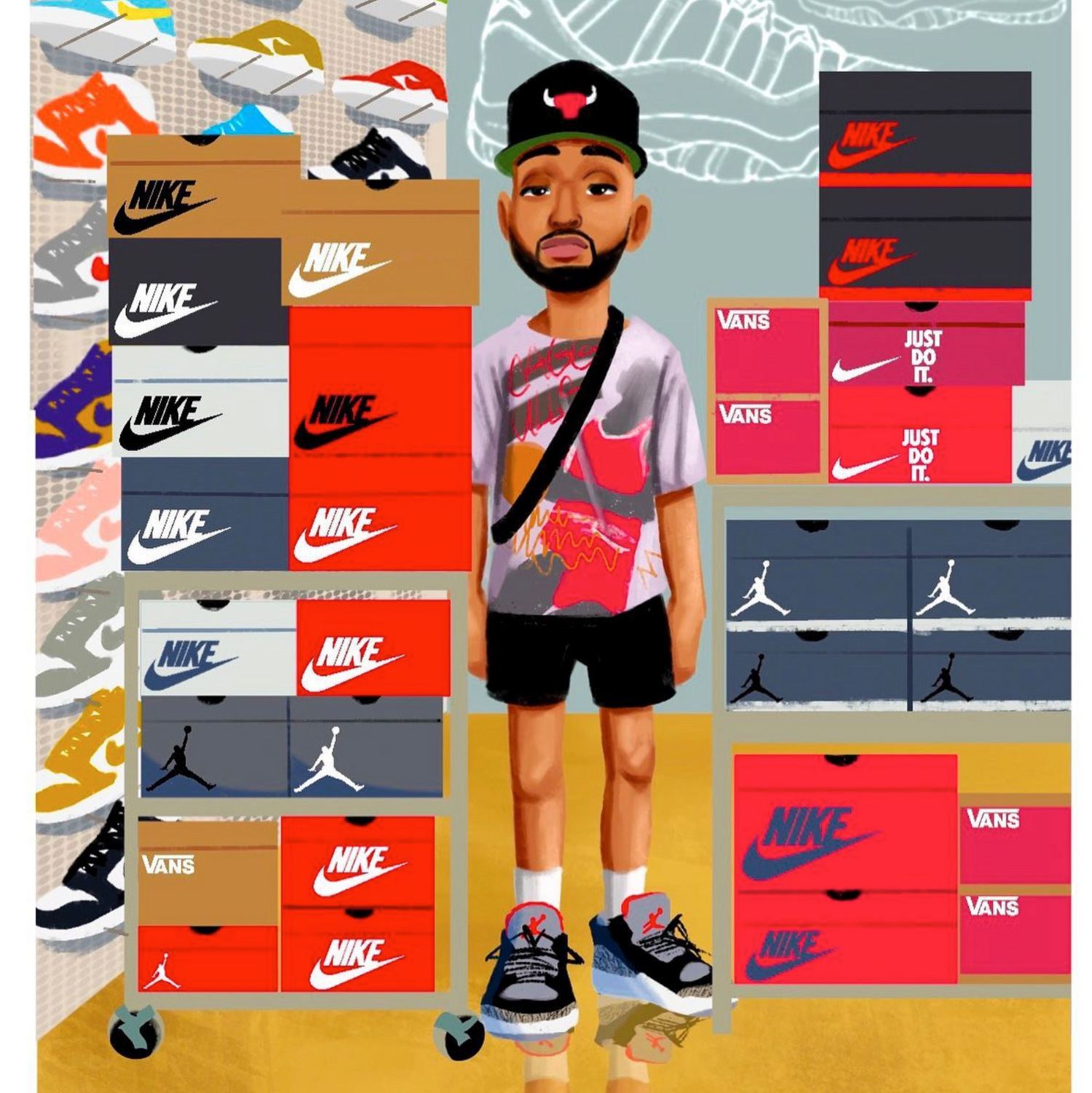 "SNEAKER DREAMS"
Get to know all about Sneaker Dreams! From our humble beginnings in the sneaker game to where we are today. Join our journey as we continue to grow and impact the culture.
ABOUT US
FAST SHIPPING

Same day shipping to get your orders in hand ASAP!

ALWAYS AUTHENTIC

We make sure all of our items are 100% authentic.

SATISFACTION GUARANTEED

Focused in providing you the best customer service!